This is a sponsored post written by me on behalf of Tide® HE Turbo Clean™. All opinions are 100% mine.
When it comes to laundry, I'm all about anything that will make it go more quickly. With 5 of us living together, including two young kids, we always seem to have a pile of laundry in our laundry room. So any tip that can make laundry easier is one I'm going to try!
5 Ways to Make Laundry Easier
Match the Socks
One of the biggest chores as part of the laundry is matching up all of the socks. Now that Weston is a bit older, I've tried to put him on the job of matching the socks. But what has worked best is just buying one type of sock for each person. Then they are easy to match up because they all match!
Sort the Clothes
Recently I made sure that each bedroom had a laundry basket or hamper in it. This way I can keep the clothes separate which makes folding and putting them away easier. If I'm just washing a load of Weston's laundry, I don't spend time going from room to room putting away clothes! I just head straight to his room!
White Towels
As much as I love having different towels for each bathroom and color coordinating them, I've found that laundry with loads of white towels that are all similar is a lot easier. Just throw them all in the washing machine and bleach as needed. They are easy to replace when needed too! You don't have to worry about trying to match colors. Just grab your favorite white towel and it will fit in perfectly with the rest!
Dryer Balls
We also love our dryer balls. They help us battle the static in our clothes and helps the laundry dry faster! Plus, Carrigan thinks they're fun to chase around the laundry room!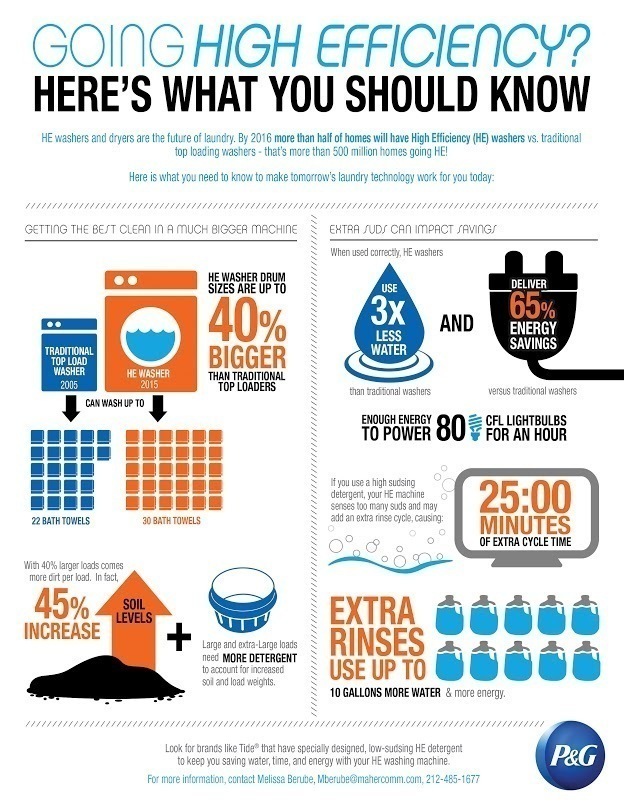 HE Detergent
Finding the right detergent can make a huge difference in your laundry routine. Tide® HE Turbo Clean™ has helped us make laundry less of a chore by helping us save time and create a more efficient laundry process.
I learned recently that extra SUDS in our HE washing machine might be slowing down the laundry process. The Tide® HE Turbo Clean™ is a first-of-its-kind formula that is available in Tide® liquid detergent, Tide Pods® pacs and Tide® powder formula.
You can save up to 25 minutes of cycle time because of the quick-dissolving Smart Suds™ technology that helps prevent your HE machine from running extra rinse cycles. That saves time and energy!
Be sure to follow the instructions on your detergent and match the amount of detergent with your load and soil level. That way you'll get the clean you're looking for to help you conquer the laundry!
And if you're looking to conquer your laundry, check out the video by "What's Up Moms" (the #1 parenting YouTube channel) that highlights the benefits of Tide® HE Turbo Clean™ while giving us a little humor. You might see laundry as a chore but see how the "What's Up Moms" team conquers the laundry!